How Does Car Finance Work? Australia Car Loan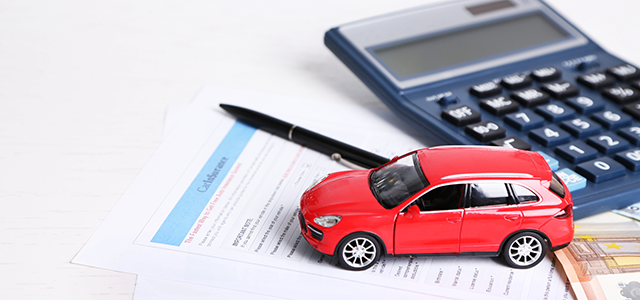 Are you searching how to finance a car that you own but worried for high rates or bad experience? Are you on a chase for getting the car you have been excited for? Are you short of time and want to learn online car financing rates? Are you looking for car finance check free with 0 interest? Are you thinking about car finance for single parent pensioners? Are you aware how to check if a car is under finance before purchasing? We can hear you!
The need for going from place to place is essential and the attainment of personal or commercial conveyance is much needed. Getting a new car finance in Australia or no deposit car loans had always been arduous. Now, car finance instant approval on online forums provides you from cheapest to best affordable rates in few clicks. There is a wide range of deals offered in car finance Australia tailored to meet requirements of different customers. Either you are dealing with your Business or a tough life coming up with a bad credit history or previous deposits, you do not need to find difficulty in buying your Car as we can guide you!
What is car finance?
If you have money in your account, simply pay the price of vehicle to its current owner (individual or auto dealer) and register the sale. But if you do not have the money, your call is for 'Car Finance' in which you borrow money for now, either rent or own the car and pay back for it over the time.
Car finance procedure
Whole procedure of time-consuming paperwork has been shifted to simple and organized online car finance approval process. The car dealer finance offers from very low monthly packages having null termination charges to competitive interest rates which makes car financing easy for the customers. The prominent benefits of car finance Australia include 100% finance, same day approvals, cheapest car finance rates, self-employed, private sale purchase packages and covering bad credit car finance customers or pensioners. The dealers for car finance Australia comprehensively give you convenience for financing - potentially saving your thousands of dollars. The best car finance deals in Australia include both used and new cars at different guaranteed rates of financing. Let's summarize car finance for you!
The financier initially checks for personal details, income, bank statements, suitable pay back loan limit and previous credit history for any debts or bad crediting. Upon affording the borrowed amount in certain pay back time, loan is approved.
However, some companies of car finance Australia don't count on it and without any inquire for income proof, process the applicant's demand for financing a car. Further procedure includes little paperwork whereby signing the agreement contract of terms and conditions results into financing the car through your bank account to owner's bank account directly. The possession of car is usually given after taking back loan amount with interest, repayments or any additional fee charges. But nowadays, 'car Finance Lease' is given to the applicant in which car is leased to the borrower while entitlement remains to the financier. It offers 100% finance funding without any equity (deposits) based on applicable tax guidelines. While no ownership is guaranteed and at the term end, sale is offered at residual value.
How to check if a car has finance owing for free car finance rates?
You must have heard about cars on finance: 1% or 0% interest deals on new vehicles offered by top car manufacturers like Toyota, Holden, Hyundai, Honda, Ford and Nissan etc. It sounds great deal but be warned! If the car finance dealers are charging interest free car finance deals, they will have other ways of interest that you need to revise before making your secure car financing deal. For instance:
1 - Price – In 1% or 0% car finance deals, you can't negotiate and pay full retail while you certainly negotiate a better price without it
2 - Selected vehicle models – 1 or 0 interest car financing deals are offered on selected vehicle models only
3 - Car finance with Balloon – Dealers significantly demand for large deposits before entitling to loan terms or at the end of payment procedure
4 - Trade in value – If you are opting 0% finance deal, don't trade your old vehicle with same merchant. You are likely to being offered very low market price than selling it privately
5 - Shorter Loan terms – Dealers may make you pay much faster in higher repayments or balloon amounts
6 - Loan payment flexibility – The structure of loan payment is least flexible based on balloon payments and terms of how often you make repayments, etc.
7 - Additional charges (fee) – Thoroughly review for any maintenance fees on month or bi-annual basis
8 - Credit history - Dealers mostly consider strong credit history for 0% car financing terms
9 - Leased vehicle stolen – If leased vehicle is stolen or completely destroyed, conventional car financing companies charge for rent until insurance claim while updated packages are offered without it. You must go with updated car finance deals, keeping in mind the secured and unsecured car loans
10 - Guaranteed price on Future Trade-In – It is a sales tom foolery where you are locked into buying your next car with them as well. Such deals come with restrictions that bound you to buy the deal anyway.
How to get best deal on car finance?
Before getting yourself on your new steering on 1% or 0% interest free financing deal, always learn about the current car values in market. Do inquire for total repayments on the car loan terms and conditions. For best car finance deals, avoid deals with more balloon payments and negotiate for the cheapest interest rate. Always look into pre-approved financing with a broker and make car finance comparison before applying for it. Use car finance calculator to learn about your payments and comparison rate for better financing terms. If you are heading for financing a car online, the duration is usually up to 3 or 5 years extended warranty. Mange your finance at cheapest rates smartly with no hidden charges and go for transparent deals. For finance used car Australia, the age of vehicle shouldn't be more than 12 years, i.e., at the time of applying for used car, it must be less than 7 years old.
Car finance calculator
For best car finance rates Australia, help yourself by using a car finance calculator. The car finance calc clearly shows comparison among your trusted bank or auto dealers for car financing by calculating lease on certain parameters: car model, version, making, time period and down payments. This works for both new car finance and used one. The car finance calculator Australia although follows same procedure but would differ processing of auto dealers and car finance banks in the light of these parameters. With little variation, both new and old cars are financed similarly in procedure.
Next time, you think about buying your dream car, give a shot to car financing cleverly!